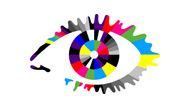 Yes, its that time of year when a group of 12 socially inept losers with few values and morals and little to no emotional intelligence who haven't got anything better to do with their lives decide to share a household watched by millions. Then, when they get evicted, they try to make a career out of having been on TV. Yes, its time once again for Big Brother. How quickly time seems to go by when its not on.
As you have probably guessed by now, I am not a fan of Big Brother. For me this programme is probably the lowest form of entertainment, if I can call it that, to be aired on TV. Forget about the dog ugly Jade Goody, who seems to have little appreciation that Big Brother made her, and that its not alright to be offensive to anyone she likes, and the incident that caused a dent in her career. What I don't like about Big Brother is that it offers me very little entertainment value, and no educational content whatsoever. I wonder how many other people feel the same way…
It seems that TV is resorting to showing more and more shocking behavior as their link bait. Check out this Dutch TV station that is going to be airing a gameshow where the prize is a dying person's kidneys – to me, this sounds like something out
of a Stephen King novel.